My thoughts on DevDay 2016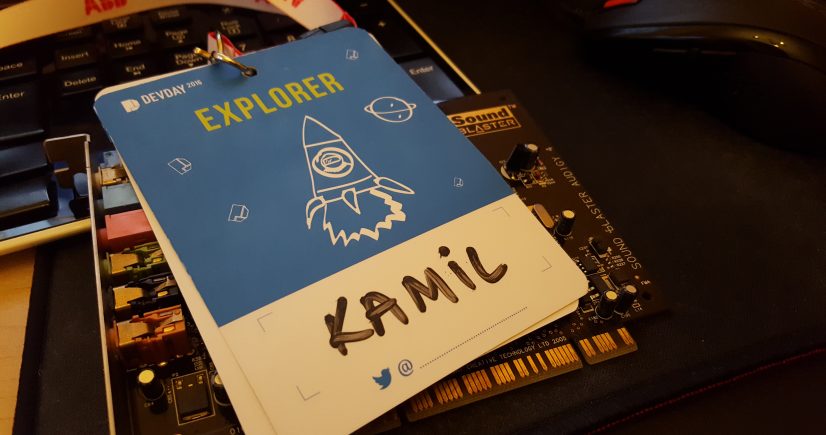 Kraków. There was a conference on 15-16 September - DevDay 2016. And I was there!
So (positively) tired of talking to people. Now I shut up for two days. Thanks! #abbdevday

— Namek (@NamekDev) September 16, 2016
I sum up few thoughts from totally personal perspective. Feel welcomed, Explorer.
Some idea(l)s resonated* with me
being pro-active in a company pays off to everyone, even in a company not expecting us to introduce any innovations - Sam Elamin, Marcin Bażydło
being conscious about being a part of a bigger picture, not matter what you develop - Kurt Leucht
we should get back to be a bit more scientific about judging tech - Ali Kheyrollahi on "From Hard Science to Baseless Opinions: Where Did We Go Wrong?"
remote work works! - Marcin Bażydło
* I agree with those and believe I should continue to agreeing with them as much as before I attended the conference.
Oh, who I am?
Commandos, Infantry and Police in software world @mbazydlo #abbdevday 2016 pic.twitter.com/m1NGHDMHcp

— Urszula Wiechowska (@UlaWiechowska) September 16, 2016
Between Commandos, Infantry and Police Marcin Bażydło introduced a profile of Counter-Terrorist people in companies. At first I thought I play a Commando role type, however personally I'm probably something like Commando + Infantry but in current company I'm supposed to be all three basic types at once. Thanks Lebioda I'm not fighting terrorists as I was doing that sometime in my past. Also thanks to Marcin I recognized myself not doing everything possible, whew!
Code complexity? Naaah (maybe)
Hearing stories like loving legacy code and having a constant improvement strategy I always wondered *if* various metrics around code complexity would describe all problems about code maintainability.
Adam Thornhill gave his talk about "Seven Secrets of Maintainable Codebases" where a thesis was given - "code complexity may not be a problem". And indeed, the big part of problem around code is about individuals who write code. Although this topic needs a lot more thought I suggest every developer to think about maintainability between humans who are sharing and developing the same code.
Also I have learned that…
webdev is learning from gamedev (because hey, by abstract, sagas are state machines!)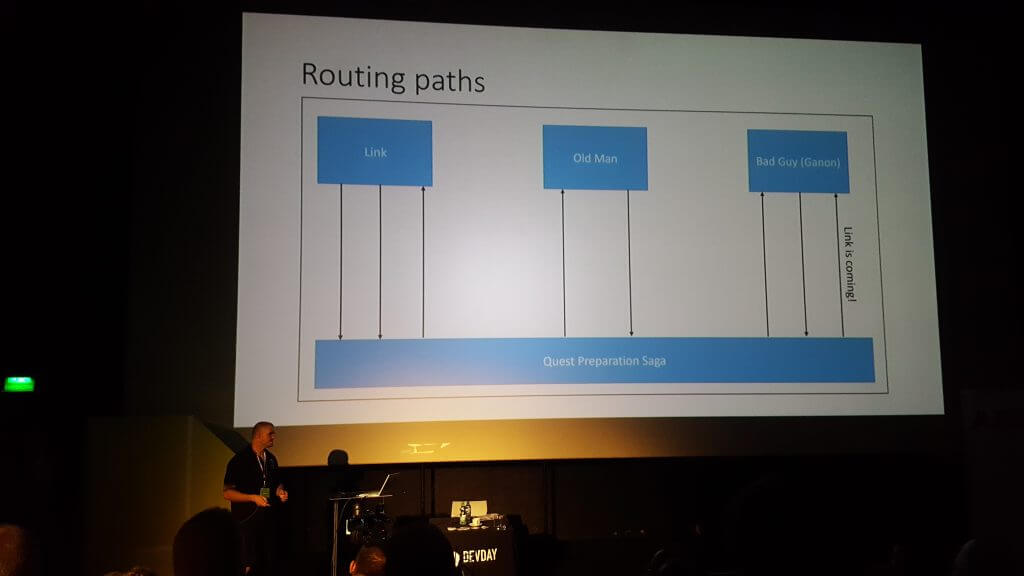 I should take a photo of myself on the conference but I forgot to!
web bluetooth was supposed to be better but it's still not well standarized due to pairing
should have a question before trying to answer anything (about collecting data from IoT, from Jose Dominguez)
without math and statistics knowledge we're in the Danger Zone! (from Jose Dominguez)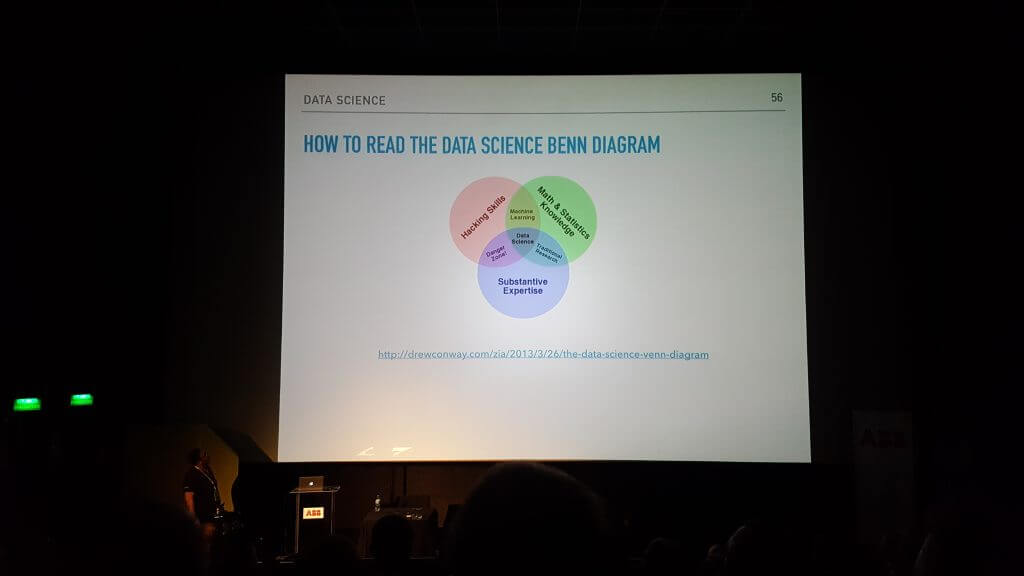 An astronaut? Explore anyway!
Kurt Leucht from NASA asked audience - "who ever in his life for even in a single moment wanted to be an astronaut?"
I never wanted to be an astronaut. And I always loved the idea of exploration after new things. Final Frontier comes with unexpected. every single small abstract or physical area exploration is a step forward. For humanity, it's how civilizations existed and developed. It's why humanity improves.
And the following may sound foolish but this is huge. Kurt welcomed everyone to be an explorer. To treat everyday (programmer's) job as a part of the larger picture. No matter what we do - websites, mobile apps, games - we also create user experience.
After all, I was inspired to…
incorporate grafana
keep my philosophies (those which resonated with me) 3. maybe I should measure instead of trying to control myself? (thanks to Will Griffiths and Konrad Kokosa)
Summary the event?
It was pretty comfortable, food was tasty, organization quite nice. To find out more opinions lookup rest of the internets: