Get Noticed 2017 - summary of 3-month long competition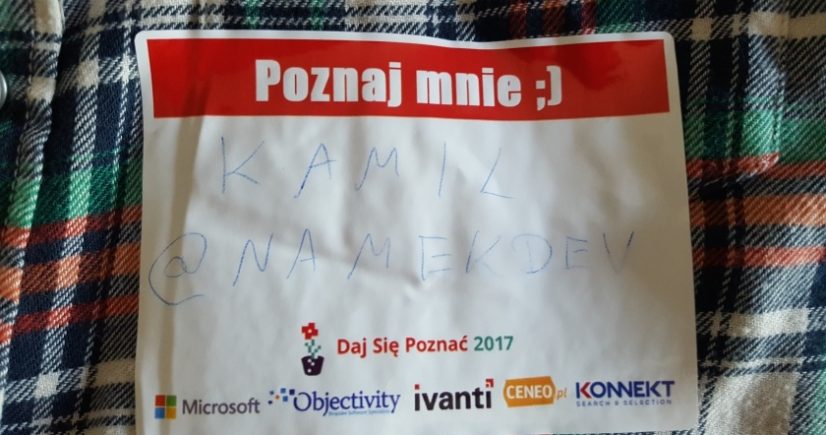 In the "Get Noticed 2016" competition (original name in polish: Daj Się Poznać) I wanted to prove myself and people around that I can work hard for 3 months after hours. This year I started just because of desire to participate socially and meet people in the end of the competition. Also, this year I've gained a new perspective.
Last summer…
In the previous year I focused a lot on project because this is what matters to me - "show, not tell". I wanted to show off as a skilled man who can code interesting stuff. To read more about the previous year and the rules of competition I encourage you to take a look at this blogpost:
This year
This year The Final Gala had the same format - a conference-like meeting for 100+ people, 3 interesting sponsors' presentations (ivanti, Objectivity and Konnekt) and full of debuts on the scene: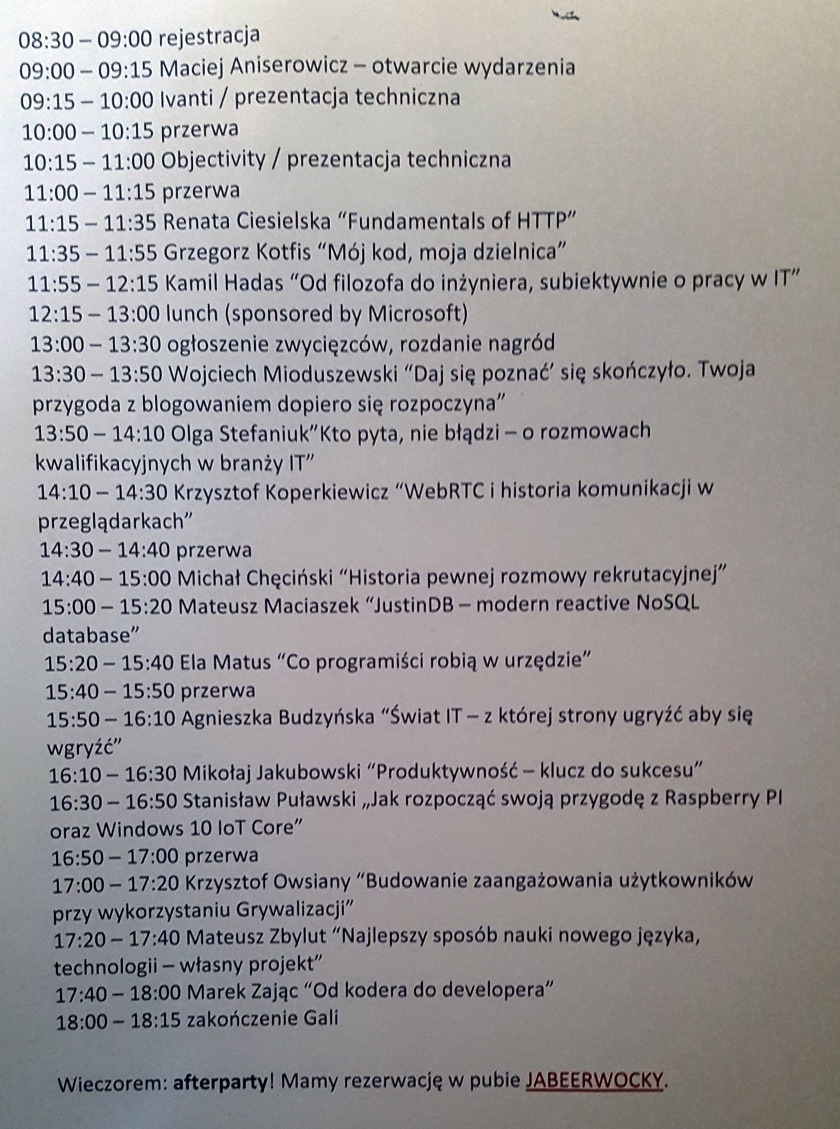 Most of the debuts were quite nice. During breaks people were cheerful and happy. That makes sense since fulfiling own high goals within the 3-month long timeframe is an astonishing job.
Event was placed in same building of Microsoft in Warsaw:
Here we are #microsoft #DSP2017 #dajsiepoznac pic.twitter.com/ir3CiiQwgR

— Michał Kortas (@michalkortas) June 17, 2017
There was a good coffee (however it finished too quickly), we were fed with pizza and by Subway.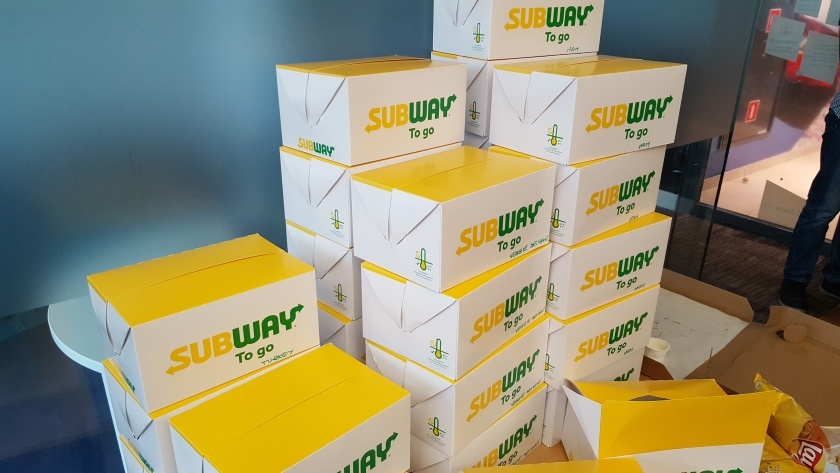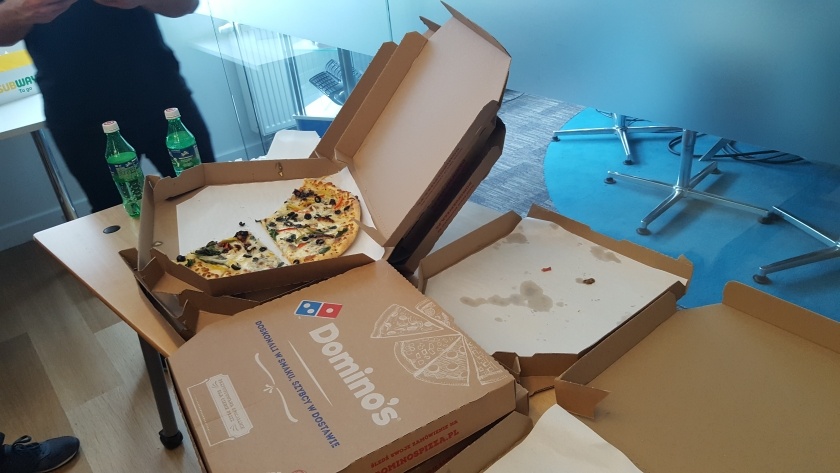 We also watched some remote people who congratulated us officially by a video:
Paweł Łukasik from dotNETomaniak.pl who sponsored additional prize for best promoted .NET blog
Scott Hanselman who told us some good words of appreciation :)
guy named Bartek who works on Malta (thanks to Konnekt)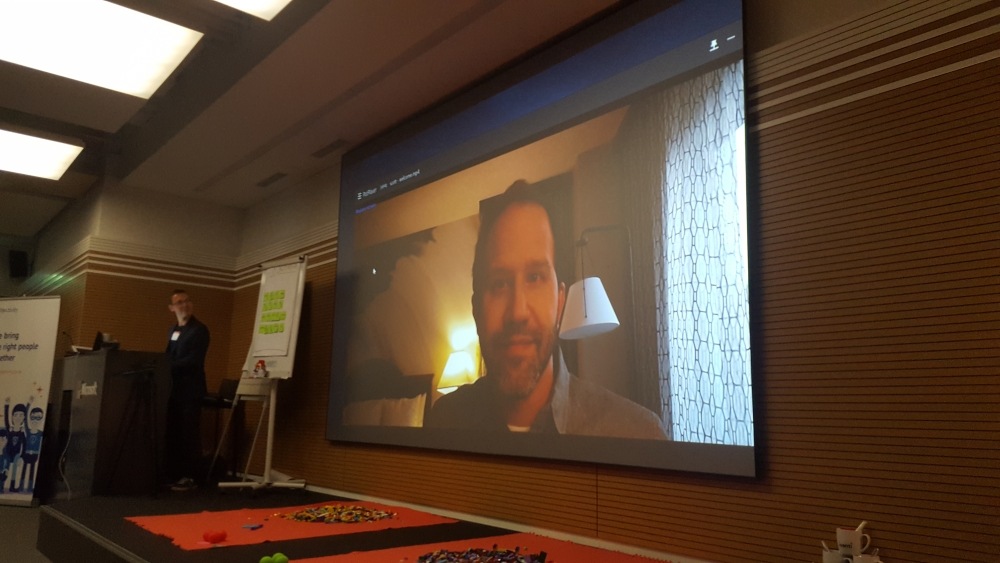 To me, the whole day felt really short - I couldn't allocate enough time to meet new cool people (including the after party). The space filled with both students and professionals so there's naturally a difference inbetween. However, all of them finished the competition which, I think, shortened the gaps.
Almost 1000 people have started in March. Then, there were 184 finalists and some of them didn't really think they could do that. But there was more - the main prizes. People voted in 2 turns. First turn were votes made only by other participants. The second turn was public so it's like "how many Facebook friends you have". On the first turn I was 20th and on the second I was 16th:
Pełna lista #dajsiepoznac pic.twitter.com/r8DS55jhXo

— Maciej Aniserowicz💻 (@maniserowicz) June 17, 2017
So I didn't win anything but it doesn't matter. I prefer meritocracy rather than friend-o-count-acy (whatever).
new Perspective()
3 months is a lot of time. I had doubts. Everyone had. I knew this feeling from the previous year so I didn't want to make same mistakes. What is really valued is a blog, not a project (most of the time). So that's a perspective of knowing how hard it really is - despite the fact I was doing a lot of projects after hours for many hears. The project is only na easy way to have a content for the blog. I think that having a nice-looking blog with not the worst content would be prescription for a winning.
Secondly, I didn't give a talk on The Final Gala this year. I was only a consumer of the presented content. Back then, a year ago, I felt somewhat more active since I wanted to adjust my speech to others. This year I could yawn (but I didn't!).
As the third perspective - talks given by participants were different. More about soft skills or knowledge (like gamification). I also believe that people talked less about themselves. Which honestly is a pity because I wanted to meet them more personally than hear about topic.
Unfortunately, I met serious health problems. I left my job and almost resigned from the competition. When I've felt a little better I continued with double speed to finish this because I wanted to do this from the start. April and May 2017 were pretty hard months to me. Now I'm better if you ask me.
My project: serializer built for game debugger
Yeah, so I've written custom serializer in Java. The aspect of "why" was already described here:
Serializing Java: Why I work on a new serializer
which was a need that has grown up from the initial project:
Artemis Entity Tracker: Inspecting your game state through network
Of course I decided to learn something new during the project. This time it was Kotlin. I felt in love with that language. All the rest was a research and hard work.
This blog
I am mostly proud of 3 things:
the articles generalizing the state of gamedev and programming
the series Serializing Java
writing about both gamedev and webdev
The only promotion I had was Twitter with #dajsiepoznac hashtag and Snapchat (lang: polish) where 20+ people watched me. Potentially, you could include ocassional take-ons on the "Devs PL" Slack (chat) but I was much more into discussions rather than self-promotion.
And here's my (I believe) best article:
Blogged: Exploring directions to fix game programming https://t.co/0BG3KRAanq #dajsiepoznac #getnoticed #gamedev

— Namek (@NamekDev) May 21, 2017
Are we there yet?
Big thanks to Maciej Aniserowicz, Microsoft and other sponsors: Objectivity, ivanti, ceneo.pl and Konnekt.